Working with Tournament Players

All levels USTA League Players


Junior Development



Twin Isles Country Club
Punta Gorda, FL


Students of all skill levels, 3 - 89 years young


Jak teaches at the following locations and times. Contact him to schedule your session today!
All individual sesions and coaching packages are aimed at specifically addressing a player's needs, goals, skill level, learning curve, and budget. These needs may be discussed via e-mail, telephone, or in person if you're an area resident.
Adults, juniors, and USTA league teams are all welcome, regardless of skill level or NTRP designation!
In teaching, Jak's gift to feed the exact ball that a student needs in order to truly feel the optimal ball striking experience on a kinesthetic level triggers pathways to new levels of play.
His ability to also do it on the run, in live ball play - teaching through playing - is the product of both his playing skills and fitness.
Achieve your personal best in:
Mechanics / Ball Striking
Court Coverage / Movement Skills
Match Play Strategy and Tactics in Singles and Doubles
Doubles Teamwork
Mental Toughness
Emerald Pointe Racquet Club / Punta Gorda, Florida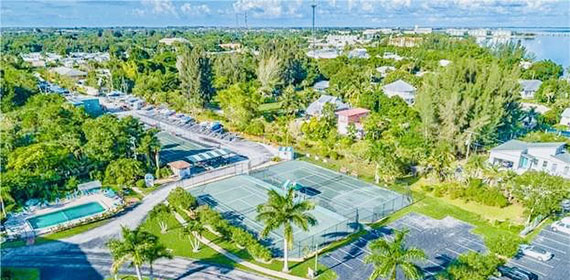 4 Har-Tru Clay Courts, 1 All-Weather Court
2 USPTA Tennis Professionals offering lessons, clinics and youth programs
Inter-Club competition for all skill levels
Open Play for Men, Women & Mixed Doubles, monthly Social Mixers