JAK'S MONTHLY ESSAY SERIES: Achieving Your Personal Best
Taking Points Off…What?
I know… Sounds crazy right off. What happened to playing every point all out? Giving "110%" on every one. Playing each shot as if it's your last. This is always great motivation, especially regarding physical effort, and should be given if one is determined to make a good result even possible. But, if you are hustling, working hard, and you're not dialing in your A-game, or at a very minimum a fairly solid one, then, take a moment and change gears.
Stop fighting yourself.
Everyone has those days when your game is misfiring, particularly early on in the first few games of a match when, often triggered by an all too typical club player, disinterested, truncated non-warm-up since someone has declared, "Let's not waste any more time warming-up."
Huh? Who are these people?
Nonetheless, there's still plenty of time to regroup, especially since there's no time clock in tennis! It is okay to start anew, even if it means - worst scenario - dropping the first set while you're righting yourself. It's two out of three sets, right?
When you are completely out of sorts and can't find a rhythm, with no fluidity to your shot making or movement, trying too hard and not relaxed, over hitting, strangling the grip, fighting the ball, not seeing the ball well, afraid to make errors, visualizing failure, overcome with self-doubt, and becoming emotionally negative………. take a few points off.
Try better not harder, the latter connotation typically resulting in over-amped, inefficient muscle tension. If you will: relaxed muscles are smart, tight muscles are dumb. I like the smart phone vs flip phone analogy.
What does it take to relax in the face of adversity? Courage.
Taking points off, advocated by none other than Paul Annacone, current Tennis Channel commentator and former coach of Pete Sampras and Roger Federer, is not a bad strategy in order to reboot your faltering game since, at that juncture with it all going wrong, you have no chance otherwise for a good outcome.
Stop worrying about a losing score line or how badly you're playing. Instead focus on, pure and simple, beginning to raise your level without stressing over a few points lost, or even, dare I say, a couple of games, in order to get back into the match big picture. Of course, you want to win, but it's not going to happen if you are fearfully and tentatively jamming square pegs into round holes with zero feel for the ball, resulting in a growing defeatist outlook. Standing pat isn't going to cut it.
What is that definition of insanity?
Jimmy Connors, still the all-time men's leader in both tournaments won and matches won (Federer is a close second but unlikely to catch him), was known for his bad boy image in his early years, only to become beloved in his sunset years. At his worst, he could behave boorishly and get angry, but it was never at himself. He was always about solutions to right his game when struggling.
Coach yourself up by finding your rhythm and recapturing a free-flowing game. Go for bigger targets versus trying to hit winners or painting the lines. Make the opponent(s) play.
Work with the ball, not against – the ball is not the enemy! Team-up with it. Welcome it.
Mix up your shot selection with some overt slicing, a few drop shots as well to bring them in, maybe go into pusher mode to disrupt their timing.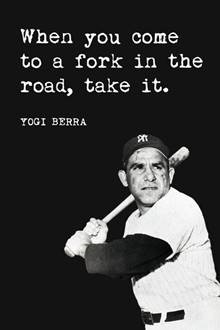 And always energize your footwork – the physicality of this can quiet your mind and calm you down - even if it's a bit overzealous for a few games. I can still hear former LTA British pro Steve Heron saying years ago to his players at a Ft. Myers Beach, FL mini camp, "No feet, no game, no future."
Start visualizing success, not failure. That means successful shots in your mind's eye – that's not only intended shot direction but margin over the net as well, along with shot shape/trajectory too – versus a rudderless, deer in the headlights, hoping for success "over there somewhere," afraid to make an error state of mind.
Think in pictures, not 10 point check lists. Get more balls in play. As previously noted – worth repeating - make them play. Hell, let them play. They'll start making unforced errors.
Bodie Miller, the highly decorated daredevil Olympic and World Cup U.S. Alpine skier, and also an accomplished tennis player (his parents ran a junior tennis camp in his home state of NH), when asked what he liked most about playing tennis said, "The scoring system. You can make a bunch of errors and still recover to win."
You can too.
Who knew that baseball Hall of Famer, Yogi Berra, also known for his Will Rogers style, down-to-Earth wisdom, had what can be considered a good 'take' on all this, "When you come to a fork in the road take it."
Copyright© 2019 by Jak Beardsworth Tennis. All rights reserved, including the right of reproduction in whole or in part in any form.
COMMENTS WELCOME: JB1tennis@comcast.net