JAK'S MONTHLY ESSAY SERIES: Achieving Your Personal Best
Classic finish line failure
March 2023
Happens at the tour level on occasion. Happens at the club level. Often.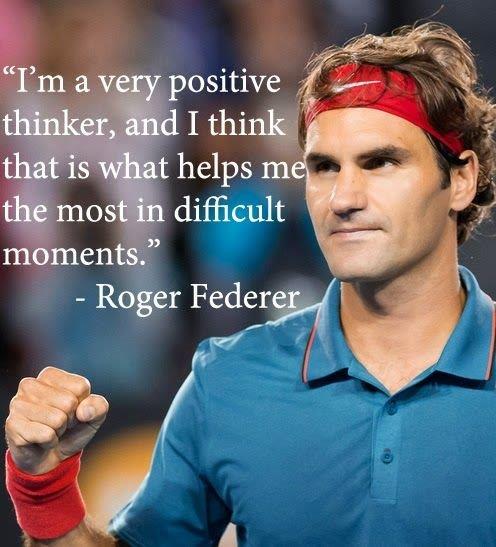 You and your partner win the first set handily while committed to just trying to play your best tennis, willing to roll the dice and "see how it goes," a phrase used by professionals when asked about upcoming matches. Then in the second set, with an early lead and in the lead with an eye on the finish line – leaving the present and going to the future - you begin to play cautiously, tentatively to try and coast to the finish line – trying to run the clock out (but there is no clock in tennis) - instead of continuing to just play the way you did in the first. Winning becomes the #1 focus versus playing well along with making the other team play and earn their points. Make that, letting them play…can't win the war without engaging the enemy.
Stay the course.
All sorts of choking occurs - too tentative (afraid to miss, hoping the opponents do), as well as going for too much (winners), instead of just hitting your visualized, high percentage spots. You lose patience in the point, and with yourself too. Self-doubt creeps in. You have arrived on a slippery slope that you may not be able to climb out of. The glass is no longer half-full. Opponents, having lost the first set, tend to relax with a nothing to lose attitude, and typically begin to play better since they're more relaxed. Now they are rolling the dice, and you can lose the match you had control of.
Stephanos Tsitsipas recently admitted in a post-match interview that after losing the first set, and getting down in the second, he, having tried every strategy and tactic to right himself to no avail, just completely relaxed and let his shots go, not worried about losing anymore…he won the match.
Of course everyone wants to win. But that's not the end all to consistently acquitting yourself well, and getting the results you want.
Victory belongs to those who believe it the longest. It's all about playing the game as well as you know how from start to finish. Just keep performing as well as you can. That's the way to avoid self-destructing in those matches where you win initially but then fall apart and fade away with an unproductive, undermining fixation on the finish line.
Just play.
Copyright© by Jak Beardsworth Tennis. All rights reserved, including the right of reproduction in whole or in part in any form.
COMMENTS WELCOME: JB1tennis@comcast.net