JAK'S MONTHLY ESSAY SERIES: Achieving Your Personal Best
On mechanics

and

style

December 2020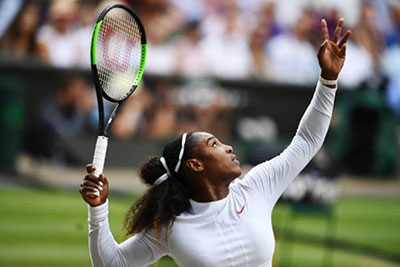 I often find myself encouraging lesson clients, of all levels, with one of the really attractive aspects of tennis played well - ball striking is not an exact science, and that there is indeed room for individualized athletic interpretation of established and essential core fundamentals.
In short, there is no single, "right" way to hit a ball. The real deal is dialing-in efficient biomechanics that get the job done for each individual, versus inefficient ones that do not. If yours are working well, and there is no residual body harm, then they work. Period. Albeit one qualifier: As long as long term continual improvement and game expansion is not stifled.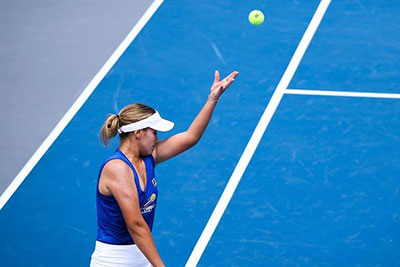 Sophia Kennin
Consider: Does Rafa's forehand lasso finish look like Federer's? Does recent French Open wunderkind Iga Swiatek's two-handed backhand prep mirror image Naomi Osaka's? Or compare 2020 Australian Open champion, and most recent French Open finalist Sophia Kennin's idiosyncratic head down serve toss to Serena's classic version.
Myriad variations, slight and otherwise, are collectively products of:
Body type — Ectomorph, Endomorph, Mesomorph;
Physical strength and fitness level;
Grip positions;
Flexibility/agility;
Athleticism — eye-hand/eye–foot coordination;
Early coaching influences.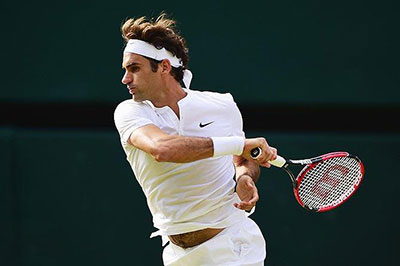 Consider that if you layered multiple transparencies, scaled to size, of the best pro forehands in the business, men or women, that isolated their take back positions there would be obvious differences and no exact matches.
What we're seeing – the "eye test" - is top players putting their own athletic signature on their arsenal of shots, some even defying, to varying degrees, accepted mainstream biomechanics and the accompanying coaching wisdom of today.
Thankfully, tennis is not a cookie cutter sport.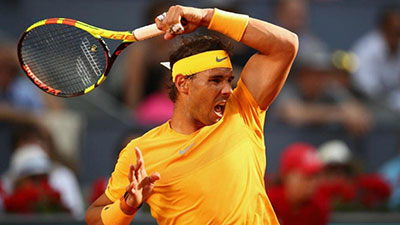 From that perspective, the late Jack Barnaby, Harvard player first, then their longtime men's coach, was once asked what his coaching system was that resulted in the unmatched Ivy League success his teams achieved for decades. His response was, "I avoid all systems like the plague; I adapt to the individual."
In Matt Hart's excellent new book about Nike sponsored and trained world class runners, Win At All Costs (2020), he notes the mechanics conundrum applicable to any sport: "Taking America's best through a full- scale biomechanical overhaul was an extremely hazardous endeavor. Many experts believe that athletes at this level, through years of training, have naturally found the most effective and efficient patterns for their individual physiology."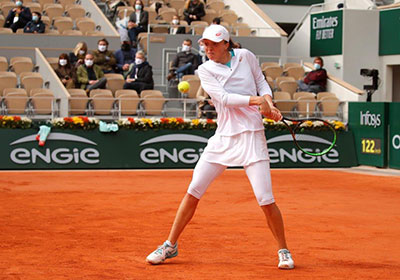 Iga Swiatek
So, as an aspiring club player, relative newcomer or long timer, absolutely do get some periodic coaching in order to better understand existing mechanical parameters. Additionally, learn how to maximize the inherent power/control characteristics of your racket. After all it's the ball striking tool. Ideally, it's strung to your specific game's needs on a regular basis — tight, loose, mid-range - while simultaneously minimizing potential elbow, hand, wrist, or shoulder injuries. Even factor in improving the feel of the compression dynamic of the ball itself on your string bed.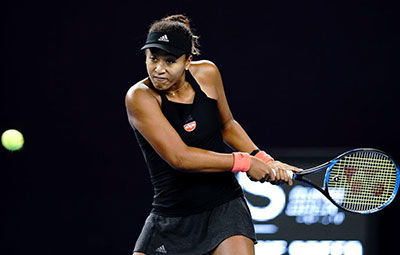 Naomi Osaka