JAK'S MONTHLY ESSAY SERIES: Achieving Your Personal Best
DON'T FIGHT TIGHT
April 2023
Hell bent on trying harder to do your best is a common reaction to a sputtering game, but it's one that never works out. It just raises overall muscle tension to a level where it becomes dysfunctional. That's just the way of a differential sport like tennis – upper body relaxed, lower body fast twitching to defend the court or get in a good position for your own shot. Amped up tight upper body muscles are, if you will, stupid. Relaxed ball striking musculature is smart, and also able to be repetitively consistent with greater power and control.
Unfortunately, playing relaxed is most definitely counterintuitive. Dialing in your best game through relaxation takes courage – it just doesn't seem like it's enough. Got to be brave. Any ole chicken s--t can default to fighting too tight.
You gotta trust it if you're going to achieve playing freely. Which always begins with a relatively low grip tension.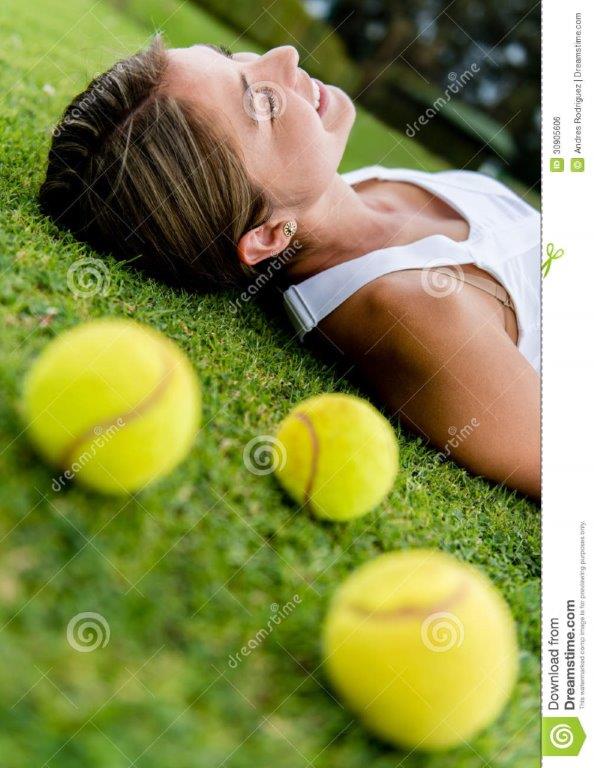 Stephan Eberharter, retired World Cup and Olympic skiing star, when once asked about the in-race tension with regard to performing, prior to finally winning a gold medal at the past Salt Lake City Olympics in his final attempt, said, "I was disappointed about the last two races (bronze and silver). But trying extra hard doesn't usually get you anywhere. You do what you know how to do."
Since there's thousands of years of conditioning in the human evolution – think "fight or flight" – trying harder is not an easy habit to overcome. But it is doable.
Tracking the ball really well – that includes outgoing, or reacquiring, as well as incoming – will contribute in a big way overcoming any unfortunate intuitive tightness that will trigger a disconnection with the ball - above and below the neck.
Visualizing your shots instantaneously in your mind's eye is also key in this pursuit. Breathing, inhaling just prior to your shot, and exhaling through contact and into the follow through, is most definitely in the mix as well. And let us, again, commit to not squeezing the life out of your grip.
There's a great example of trusting relaxation for better shot making that just about everyone has experienced at one time or another: It's when you're returning serve. You recognize a good serve probably coming into the box. You turn to prepare, and then start your racket to the contact point. BUT, at the very last moment you realize it's slightly out. Already committed to the shot you completely relax – pressure is off now – and blast an effortless, penetrating, return on the money while comparatively (as in some previous returns when you're fighting the ball) doing very little physically.
Want to improve. RELAX.
Copyright© by Jak Beardsworth Tennis. All rights reserved, including the right of reproduction in whole or in part in any form.
COMMENTS WELCOME: JB1tennis@comcast.net